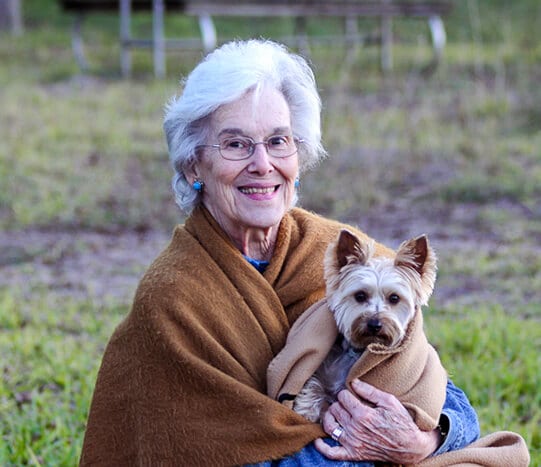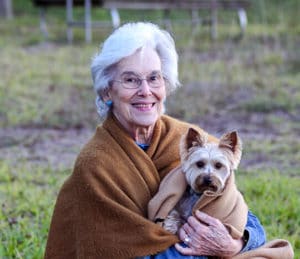 Sandra Williams
Sandra Williams was an energetic and caring person who dedicated her life in service to others: service to her family, service to her friends, service to her faith and service to her community.  We were very fortunate, for during her lifetime Hospice of South Texas was one organization whose cause she felt was worthy of her time.
From Hospice's beginnings, in the mid 1980's, Sandra became fully involved. She was one of the original fundraisers and board members, and she had no problem knocking on many a door to request financial support and hands-on volunteering.  This magnificent lady was instrumental in building the foundation we have today for providing end of life care in the community, a service that she herself would later come to utilize in her final days.
Sandra understood that everyone, sooner or later, will have to face the terminal illness of a friend or family member, and it was through Hospice of South Texas that she found a way to help transform our region into a more compassionate and caring community.  As she reported to the Victoria Advocate in 1986: "We are concerned with people and their needs. This program puts humanity back into medicine – it maximizes the quality of life."
Sandra truly believed in hospice services and the team effort concept.  When her friend, Elena Watts, expressed an interest in becoming a Hospice Volunteer but felt she may not have enough time to devote, Sandra said to her "You always have time for something worthwhile."  With Sandra's encouragement, Elena went on to complete volunteer training and eventually became a Hospice Patient Companion. Being a Hospice Patient Companion like Elena, exemplifies the true purpose of hospice: the patient – being with and meeting the needs of those who are on their final journey on earth.
Later on, when Sandra became ill with Alzheimer's, her support and encouragement of Elena came full circle when Elena came to be, for her dear friend, a patient companion. They talked about their common histories of growing up in Victoria, about their teenage hangouts, their friends and families, and their accomplishments. Even though Sandra was facing an incurable and debilitating disease, she did not give up. Sandra did her best to keep herself as active and involved as possible, and so Elena became her driver. As her friend and companion, Elena drove Sandra to the symphony and to book reviews, and they would often go out to have lunch (Sandra loved Mexican food).
When modern medicine could do no more for Sandra, it came down to, as it always should, the words of comfort, the loving presence and caring touch of family, friends and her dear friend and patient companion. Elena stated that even near the end Sandra maintained her sense of humor.
Elena will always cherish those wonderful days and remember her friend as someone who never met a stranger, was a true community leader, and one who always made the time to provide encouragement and support to others. For Sandra, hospice care indeed came full circle – the organization for which she relentlessly helped build a foundation, in the end played a vital role in her final journey home.
Thank you Sandra, your years of dedicated labor will continue to bless Hospice of South Texas and all those for whom we care far into the future.