As a valued and important stakeholder in our success, we wanted to share some exciting news with you about Hospice of South Texas.
Hospice of South Texas is excited to introduce our refreshed brand, designed by Raleigh-based Anoroc Agency. The overall refreshed brand identity features an updated logo (pictured above), refined messaging, and our new website.
For 33 years Hospice of South Texas has delivered heartfelt care and comfort to individuals in 11 counties who struggle with serious illness. Every day we help people living with illness find hope, comfort and regain quality of life. As South Texas' oldest local care provider and only not- for-profit hospice, we have been an integral part of the communities we serve. The Hospice of South Texas you know and support isn't changing, we are just doing a better job at telling the story of who we are, what we stand for and where we are going.
Our logo is an important indicator of who we are and what we deliver. We needed a new image that would accurately reflect not only what we are today but the organization we will become tomorrow. And one that would support one of our most exciting undertakings; the addition of our new inpatient center, The Dornburg Center of Compassion, a free-standing state-of-the-art in-patient facility designed with patient care and family needs in mind. Our new logo strengthens our ability to communicate more clearly about our tremendous impact on those we serve and our community at large.
With the launch of a new website, Hospice of South Texas visitors will find a growing dedication to educational content, relevant blog posts, and resources all focused on providing education to patients and their caregivers to help them better navigate all the journeys they face at end of life.
We are excited to share our new brand as we communicate what we stand for, and our organization's adapting and broadening role in innovation to meet new needs.
With sincere gratitude,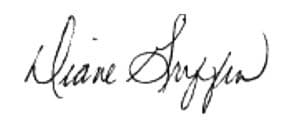 Diane Griffin
President, Board of Directors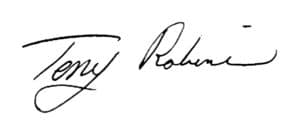 Terry Robinson
Executive Director